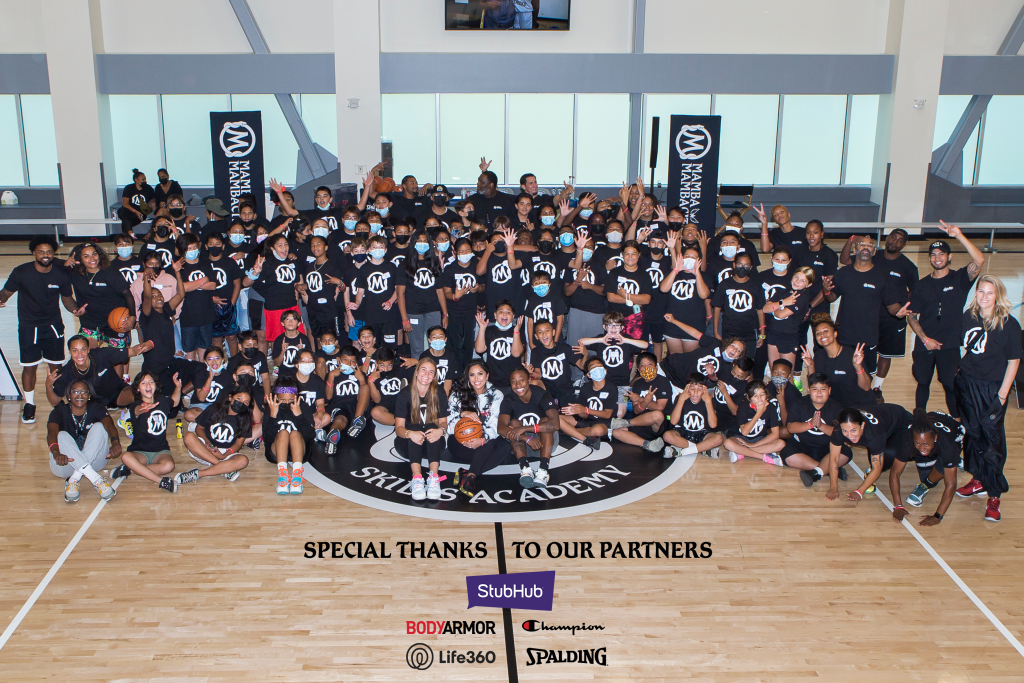 VANESSA BRYANT HOSTS FIRST INAUGURAL MAMBA & MAMBACITA SPORTS FOUNDATION SKILLS ACADEMY FOR UNDERSERVED YOUTH
BRYANT HOSTS CAMP ALONGSIDE WNBA STARS SABRINA IONESCU, JEWELL LOYD, AND LOS ANGELES LAKERS GM ROB PELINKA
On October 2nd and 3rd, the Mamba & Mambacita Sports Foundation (MMSF) hosted its first inaugural basketball camp, the Mamba and Mambacita Sports Foundation Skills Academy, at the Ladera Sports Center in Orange County, California. MMSF partnered with the Boys and Girls Club to invite 11–13-year-old young boys and girls. The clinic and camp included participants from all skill levels.
"You don't have to be the best player on the court for this experience to be valuable," MMSF Chairman and President, Vanessa Bryant, told campers. "We want you to be the best versions of yourselves. It's okay to make mistakes and ask questions. Just be open to learning how to make those mistakes better. Everyone is here to support you."
Teams were inclusive of both boys and girls, eliminating gender distinction and providing equitable experiences. "The Skills Academy is co-ed because it was important to Gigi and Kobe to play together. At this age, a lot of kids grow up thinking they have to play boys vs. girls and that's just not the case. You are stronger together," said Bryant.
Founded through the loving memory of Kobe and Gianna "Gigi" Bryant, the Mamba and Mambacita Sports Foundation (MMSF) is a 501c3 nonprofit organization dedicated to creating positive impact for underserved athletes and young women in sports.
"Many families in the communities served by the Boys and Girls Club of Orange County are still reeling from the COVID-19 crisis, and oftentimes these chapters are overlooked by donor funding and incorrectly perceived as located in wealthy communities," said MMSF Executive Director Kat Conlon. "Serving the young people in these areas has never been more important. As COVID-19 carries on across the country, so does the need for food, childcare, and educational support for young people, especially in the underserved locations of Orange County."
The event welcomed inspirational chats with WNBA Stars Sabrina Ionescu, Jewell Loyd, and Los Angeles Lakers GM Rob Pelinka. Supporting partners included StubHub, BODYARMOR, Champion, Spalding, and Life360.
Kobe and Gigi's vision was to create a world where young women had equal opportunity to pursue their dreams through sports. The foundation honors their legacy by funding programs that support their vision.
MEDIA GALLERY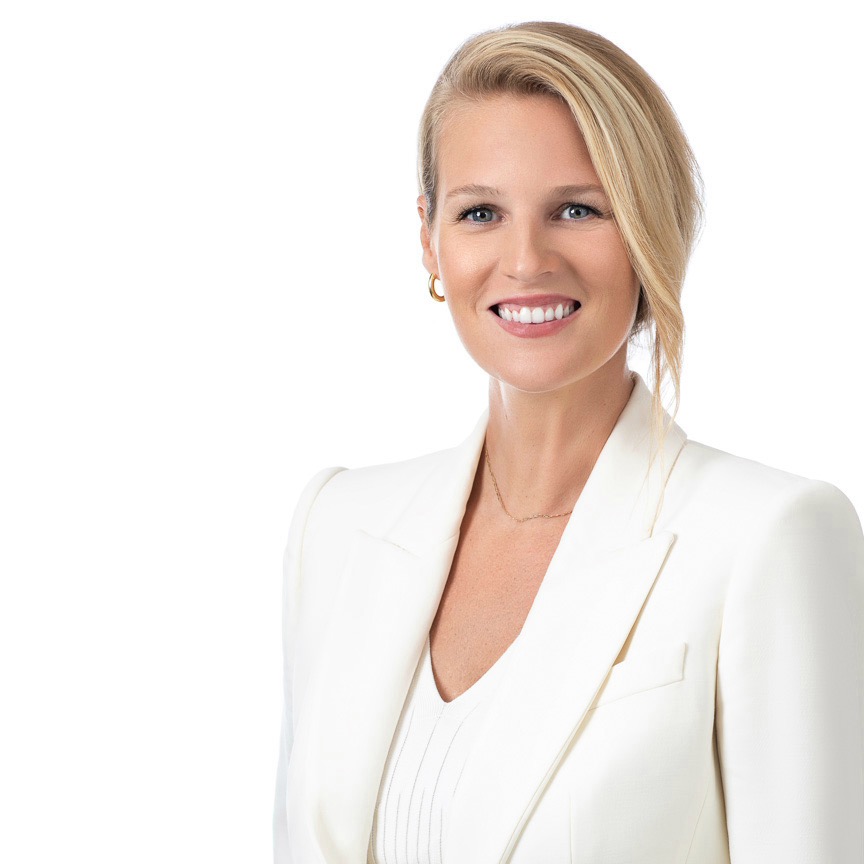 Los Angeles – February 16, 2021 – The Mamba & Mambacita Sports Foundation (MMSF) Board of Directors recently announced that Kat Conlon has been selected as the organization's first Executive Director. Conlon, who has more than twelve years serving as a nonprofit executive, assumed her new role on February 1, 2021. Conlon will lead the Foundation's mission, which is dedicated to creating a positive impact for underserved athletes and young women in sports. MMSF was founded on the vision and in loving memory of Kobe and Gianna "Gigi" Bryant.
Conlon will be responsible to lead the strategic development, creation and implementation of programs and partnerships that will advance the Mamba & Mambacita Sports Foundation's efforts to help drive equal access and equal opportunity for women and underserved youth in sports.
"I am so proud to have Kat Conlon come on board as our Executive Director. She brings an abundance of knowledge and experience that embodies supporting young women and equal opportunity," said Vanessa Bryant, President of the Mamba & Mambacita Sports Foundation Board of Directors.
Prior to joining MMSF, Conlon served as the President of Friends of the American University of Afghanistan, where she raised millions of dollars from both the private and public sectors to ensure men and women have access to quality higher education in Afghanistan. Traveling frequently to Afghanistan for more than a decade, Conlon witnessed the resilience of women thriving under the most challenging circumstances – many of whom expressed themselves through sports.
"Working with young women in Afghanistan further emphasized to me that sport doesn't just empower on an individual basis, it unites and inspires people collectively, which builds communities." Conlon said. "I am grateful to work for an organization that will focus its efforts to use sport to empower young girls and provide opportunities to underserved athletes through the example of Kobe and Gigi Bryant, who routinely shared a message of hope, perseverance, and teamwork with their fans."
---
To learn more about MMSF please visit mambaandmambacita.org
Instagram @mambamambacitasports / [email protected]
About Kat Conlon
Conlon holds a B.A. in Middle Eastern Studies and the Arabic language from Trinity College in Hartford, Connecticut, where she was a two-sport athlete in Basketball and Field Hockey. Conlon later received an M.B.A. from Duke University's Fuqua School of Business. A five-time marathoner, Conlon has served on several boards, most recently Parents Supporting Parents, whichadvocates and educates families about the disease of substance use disorder and provides resources for treatment.