MAMBACITA COLLECTION (OUT OF STOCK)
Please Note: Anything purchased on the DANNIJO website is not a tax-deductible donation to the Mamba and Mambacita Sports Foundation.
Allen Berezovsky
Nike
Nike
Andrew D. Bernstein
Noah Graham
Elsa
Elsa
Kevork Djansezian
Jineen Williams
Jineen Williams
Jineen Williams
Jineen Williams
Paul Bereswill
Allen Berezovsky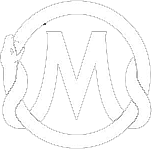 Our Mission
The Mamba & Mambacita Sports Foundation is a nonprofit organization dedicated to creating positive impact for underserved athletes and boys & girls in sports. Founded through the vision and loving memory of Kobe and Gianna ''Gigi'' Bryant.
Underserved Athletes
The foundation provides funding and sports programming for underserved athletes to enable participation in school and/or league sports that enrich socio-emotional and physical development.
Boys & Girls in Sports
Kobe and Gigi's vision was to create a world where young boys and girls had equal opportunity to pursue their dreams through sports and life. The foundation honors their legacy by funding programs that support their vision.